Coffee Grind Size Analysis on your Smartphone
Coffee particle size analysis with your smartphone camera. - Coffee Grind is an App to determine the particle-size distribution of your coffee grounds.
When you grind coffee, your grinder produces millions of coffee particles with different sizes. The size of these produced particles has the main influence on the rate and the total amount of coffee extraction. The more homogeneous the grinding is, the more uniform the extraction is of each individual particle and you get "better" coffee!
Check your grinder - Convert your grinder scale - Compare grinders/beans
How does ground coffee analysis work?
Compare your coffee grind results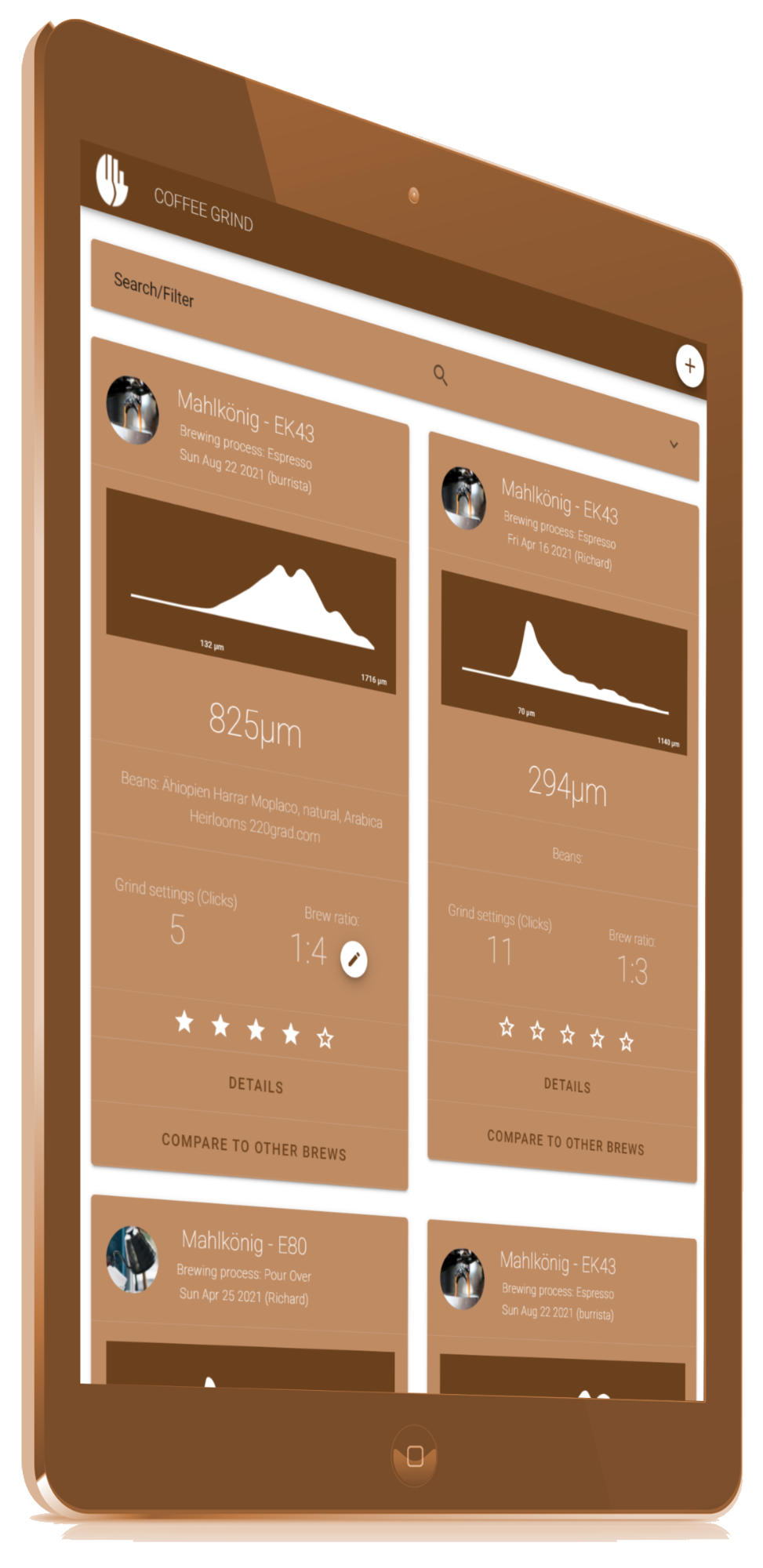 Coffee Grind | Copyright © 2020-2021 Richard Wurzer |
Contact